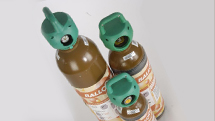 Got some balloons of your own you want to inflate? We sell helium balloon gas cylinders for parties, events and promotions for collection, or delivery to anywhere in the UK.
We stock two brands of gas cylinders: BOC and Air Products.
BOC has three standard balloon gas cylinders: V (small), T (medium) and L (large).
Air Products Balloonium® gas cylinder range also comes in three standard sizes, which are smaller and lighter: Maxi, Midi and Mini.
Here's how to work out which size cylinder you'll need:
What size and type of balloons have you got?
How many balloons do you want to inflate?
Using the table below, select the size and number of cylinders required from either BOC or Air Products.
Please note the charts indicate the approximate number of balloons that can be filled. Numbers will vary according to your experience, the balloon manufacturer and size of the balloons.
Get in touch to find out more.